About Us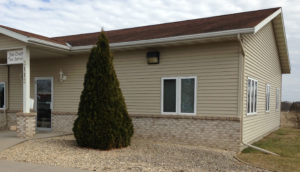 Since 1988, SunCrest Tax Service has been providing professional tax services to the St. Cloud and surrounding area. Our team of experienced accountants strives on client satisfaction. SunCrest Tax Service offers flexible office hours and year round assistance. We take the time to listen and ask questions to maximize your deductions. You won't be disappointed with our services and our very competitive pricing. Give us a call today to schedule an appointment or feel free to drop off your information with our tax professionals.
SunCrest Tax Service is a fully licensed e-file provider and is an Annual Filing Season Program Participant (AFSP).
Our Team of Experts
You are in good hands with our team of experts.
Need help with your QuickBooks software? We have a QuickBooks ProAdvisor on hand to answer your questions.
SunCrest Tax Service is also staffed with a federally-licensed tax practitioner, Enrolled Agent (EA), who specialize in taxation.
Speak Spanish? We have an expert for that too. Give Jaime Villalaz a call at (320) 223-5441.
Our Industries
SunCrest Tax Service works with many industries. These industries include, but are not limited to:
Daycare Providers
Message Therapists
Chiropractor / Medical Personnel
Transportation
Wholesale / Retail
Agriculture / Farms
Construction
Dealerships
Manufacturers